Home Improvement
The best place to find kitchen remodeling is by searching online. You will find a variety of all types of kitchen remodeling contractors both in  your local area. Many contractors specialize in various types of kitchen remodeling such as marble countertops, flooring, cabinets even kitchen doors. There are also many contractors that are general contractors and do a variety of different types of remodeling.
When searching for contractors be sure to get a bid from each one. Ask as many questions as possible about the bid and be sure the bid includes what materials are used and exactly how long the job will take. Never take the first bid from the first contractor you talk with. Get at least three bids so that you can compare prices to ensure you get the best price possible.
There is a wide variety of home improvement contractors that specialize in many different types of remodeling. For example if you are looking for a contractor that specializes in repairing and remodeling basements you would find them by searching under basement remodeling online. If you aren't sure how to find a contractor visit Yelp. They have many different types of contractors in the your area. Browse the site to find the one you need. Before hiring any type of contractor be sure they are qualified and knowledgeable in the area of remodeling they advertise. You can also contact your local Better Business Bureau to see if previous customers had filed any complaints and to verify how long they have been in business as well.
Article by Kirby Design.com
Now that the winter is here, it's important to get your home ready for the frigid temperatures. The front and entry doors are some of the most likely places where heat can escape the home. You could replace your door entirely, an excellent option for this without double-pane windows in the backyard, or you could perform some maintenance to see what you can salvage. Here are some tips to help you prepare your door for winter time.
Weather Stripping
On the insides of your door frame, you will notice the wood protrudes where the latch fits into the frame. A thin strip of foam across the top and sides of the door will help seal some of the gaps that are naturally left behind by an installation. A professional door installation may include this service, but the foam should be replaced on a regular basis to make sure that you have top notch insulation.
Switching from Aluminum to Wood
Wood doors tend to have a higher R-value than aluminum ones. Metal doors have a sturdier construction, and are favored by people who live in areas that receive heavy weather affects. Wood doors can be protected with sealant, but may not be as effective in areas susceptible to hurricanes or heavy snowfall. Choosing the right door for you is largely up to your climate, but wood doors tend to hold heat in the home better than most aluminum doors. Of course, aluminum doors can also have thermal breaks installed. These breaks prevent the transfer of cold through the metal, and are useful in areas that experience snow.
Add Glass
You might think that glass is a hindrance to warmth. If you have weather stripping around your door, and reasonable insulation, double-pane glass will only improve the warmth of your home. The glass also lets sunlight into the space, and provides a space for you to see people coming toward your home.
Article provided by Quick Home Tips.com 
Storm doors serve a dual purpose. They help protect the interior of the house from debris that might kick up during high-wind storms. They also provide ventilation, and in some designs, visibility from inside the home to the outside world. These doors are crucial in some parts of the country, but almost any home can find a use for one. Here is a more detailed explanation of storm doors, including their uses and styles.
Styles
Storm doors come in three basic varieties:
A full view door usually features a glass or fiberglass panel that stretches across the length of the door, so that patrons inside will be able to look outside. These doors typically block air from passing through the doorway, but the glass can be removed sometimes to let the breeze in.
Ventilating doors use one or two glass panels, which can be slid to an open position to allow some extra air into the space. It's preferable to a full view door in cases where you want cross ventilation without the hassle of striking the door each time you need it.
Rollscreen doors are a fairly new kind of door that is like a hybrid of full view and ventilating doors. The screen is typically connected to the top or side of the frame, and then pulled down or across to lock into place.
Construction
Storm doors come in the same materials that a regular door does, but may be heavy duty. Wood looks the most appealing, but does require some staining and protection to remain viable long term. Aluminum resists corrosion and can be painted easily, but they are the thinnest doors and may buckle under intense winds. PVC doors are the most common type, and they are nearly impossible to bend or break.
Article submitted by Interior Design Houses.com
The real estate market is one industry that will always be around as it is a vital factor of a country's economy. With the economic downturn, selling homes isn't as easy as it once was. For a homeowner to get an offer on their home, they may need to completely overhaul their property. You should think of hiring a gutter repair contractor or a siding repair home improvement service providers.
Simply dressing up the front door can help with curb appeal. Give it a fresh coat of paint and some polish for the doorknob and you're good to go. Add symmetrical accents such as light fixtures or plants. This would make the entryway more attractive. Replacing gutters can also add to your curb appeal. Restoring the driveway to its original condition can also earn you points in the buyer's eyes. Repair cracks or holes in the cement. These simple home improvements can get you offers on your home quicker. The curb appeal is an important aspect when you are looking at selling your home, this creates a first impression on a particular buyer. It is possible to do improvements on your curb even on a limited budget, you just need to properly search for good contractors within your area.
Article written by Home Improvements Plus Perks.com
Summary: Weatherproofing furniture is easier than you might think – and it'll save you a bunch!
Weatherproofing furniture for an outside patio or deck is a great way to save both time and money. Here are some ways to make your old chairs and tables ready for all types of weather.
Wood Furniture
Wood furnishings require a bit of elbow grease and a DIY mindset. One option that you have is to use an outdoor deck stain. Start off by sanding the piece down to the bare wood. Make sure to seal any exposed end grain after the sanding process with a clear epoxy sealer before you apply the stain – normally the bottoms of chair and dresser feet. You can also prime the piece and use a paint that's designed for outdoor surfaces. All in all, you're unlikely to spend more than $30.
Wicker Furniture
Wicker tends to trap moisture easily, so you'll have to take an unconventional approach to weatherproofing. You'll want to start by layering two coats of paint, followed by a layer of spray marine varnish. To ensure that your furniture maintains its durability and look, paint a fresh coat every two to three years. This way, your wicker pieces will remain in optimal condition and still look brand new.
Metal Furniture
Metal might be one of the more difficult pieces to treat, as you'll have to sand off rust and peeling paint. Then, you'll want to add a primer to prevent corrosion and creates a surface that can be painted. If you own a metal piece that's rust-free, one coat of spray paint is all you're going to need.
Blog submitted by Wicker Paradise: Wicker Paradise provides the finest wicker products like the treasure garden umbrella and more. Visit them online today!
A storm door is a requirement in some parts of the country, where severe weather can be a factor. A good storm doors doesn't just keep the weather out, it also insulates the home too. If you're wondering whether or not to buy a storm door, here are a few of the advantages.
Additional Security
Storm doors offer an added layer of security for the home that have another lock that is separate from the lock on your front or rear doors. Would-be thieves would need to breach both entrances before gaining entry to your home, and storm doors typically have features like break resistant glass. These aren't full deterrents, but they would buy you some time to call the police, or keep a thief away based on the difficult of gaining access.
Efficiency
Storm doors are also effective at keeping the air inside your home, which makes your HVAC system a lot more efficient. Just like storm doors protect you from the elements, they help insulate your home as well. Storm doors could be part of a greater project where you work on sealing the small cracks in your home that let in drafts.
Smart Investments
Storm doors also allow air to pass through the home too. A storm door can be used to keep the elements out during winter, and let drafts in during summer. A storm door is also built for longevity, something to think about when assessing the high upfront cost. Your door will likely keep the elements at bay for several years to come.
The level of comfort in your favorite couch is largely because of the foam that's underneath it. The construction of the couch gives it its shape but the foam provides the core of the comfort that you feel. It's important to differentiate the two when you're searching for a new couch. There are many factors to consider when looking for the right type of cushion for your couch. Below are some of the primary details that you should pay attention to
Density
The better the quality of the foam, the longer it will last. However, you shouldn't go ahead and find the highest density rating on a cushion. Start with a density value that's somewhere in the middle and go from there. This way, you'll have a rough idea on how comfortable you want your sofa or couch foam to be.
Softness and Firmness
An ideal Indentation Load Deflection (ILD) rating that you should start out with should be between 20 to 25. What this value determines is how soft or firm your cushion feels when you sit down on it. The higher the number, the more firm it's going to be. The lower the number, the easier it will be for the cushion to give way to body weight.
Open Cell or Closed Cell
Polyurethane foam is the most common type of foam that's used in couches or sofas. They're comprised of either open or closed cells and offer varied levels of comfort. When you're considering replacement cushions, it's important to know what type of cell structure is included inside.
Bio: The Foam Factory is a distributer of a wide range of open and closed cell foam materials. If your couch cushions need an upgrade, visit The Foam Factory today.
Written by: The Foam Factory, Inc.
Summary: Knowing how to pack will save money on supplies.
Foam is a versatile packing material, but companies often shun it in favor of material like paper. This might be friendlier to the manufacturer, but consumers lose when their items arrive broken. It turns out that flexible polyurethane foam is the ultimate solution. It provides shock absorbency, conforms to the shape of the items to be shipped and provides a simple and cost-effective solution.
Foam Sheets
Sheets can be cut to fit any size, are very easy to work with and even easier to store. Computer manufacturers use foam sheets frequently as a top layer for protecting screens or the body of a laptop. Closed cell foam from Canada is cost-effective, and offers several layers of protection for fragile items. Thicker foam can also insulate cold items, so it's frequently used when shipping frozen foods.
"Peanuts"
One of the most common types of packaging foam from Canada is the "peanut" shaped foam pellet. These pellets cradle objects and provide a shock absorbing cushion around the entire object. The dense foam contracts to absorb the impact. Compression also triggers interlocking, a feature of the peanut by design. Think of sand that can form itself into a wall when something strikes it, and then back into sand again.
Pouches
A new kind of foam packaging that his become popular in the Internet era of ship everything is the foam pouch. These pouches are compact, able to fit into small mailboxes, and protect the shipment through normal forms of transit.
Smaller construction firms have a challenge. How do they tackle a large project like arena construction while maintaining the same quality of work? Bigger budget doesn't automatically mean better, and some outfits have trouble scaling to meet these demands. If you find yourself managing a large budget, and you need to plan an efficient project, these tips from Lyle Charles Consulting will help you.
Project Planning
Your best chance at a head start is to enter the planning phase with efficiency on the brain. A project manager must balance the expected time of the shipments, when work can begin and how long that work will take given the manpower. Define these tasks and delegate duties. Be specific about the technology that will be used, and any methods that will help to save time.
Be careful that you allow some time for crews to rest up, especially in the middle of the project. Working overtime is good, but you need workers to be fresh and to follow safety protocols. Emphasize safety and allow some extra time to be sure protocol is followed.
Dealing with Claims
A construction claim does crop up from time to time, even on well-planned projects. Construction claims management is a skill unto itself. The paperwork and time involved is almost a full-time job. If you want to expedite this process, you should keep detailed records of every phase in your construction projects. All of these documents will come in handy when the time comes.
Bio: Lyle Charles offers construction turnaround services and claims preparation to commercial construction firms.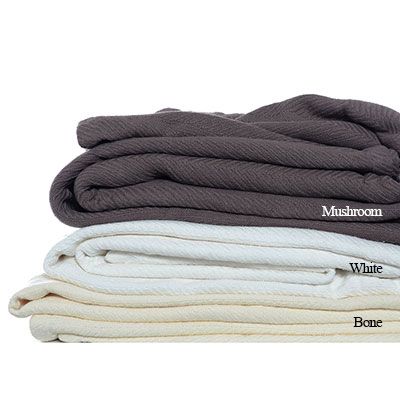 Wondering what to do with all of those Christmas gift cards and extra cash? Invest in some bedding for the cold winter season! Bedding is an awesome addition to the home, and one we tend to overlook for gifts we think are more "fun." Here are some reasons why bedding is a great idea to buy for yourself this winter:
Reduced heating costs: thicker comforters mean better insulation. Better insulation means you stay warmer without using the central heating system and that saves you money.
Comfort: better quality fabrics will help you sleep by regulating your body temperature, and providing gentle textures your skin prefers.
Style: buying sheets that match your style is all part of interior design, which helps relax you in your space.
You can go buy another disposable smart phone, or you can use these tips to buy something that will actually last.
Look for Thread Count and Fabrics
You may not need as high a thread count as you think you do, but the texture is very nice. You also have to be sure the manufacturer does not use double insertion, which artificially boosts thread count. Most of the time, comforter sets are best in cotton. Quality also matters here. Be prepared to invest in 100 percent cotton that has been embedded, and try to feel some fabrics before you place your order. Especially if you're ordering online.
Pillows
A quality down pillow can last you for many years, especially if you fluff and wash it regularly. It's best to use a cotton cover to keep it clean and stain free, and to wash it fairly regularly according to its instructions. With pillows, consider the costs for the longevity. A pillow may provide you with several years of use, which reduces the overall costs to you significantly. Down and foam are also great options for people looking for extra boosts in warmth.
Linens and Your Health
Recently, we've become a lot more concerned with the microbiology happening in our beds. While winter drives a serious need for warmth, bacteria and allergens contribute to sleepless nights. Certain fabrics are also better for people with allergies because they are easier to clean and help you regulate your body temperature.
Tips for Longevity
If you want your comforter to last for years, air it out regularly. It doesn't have to support the kind of weight that a mattress does, so it's easy to find a quality fabric that will stand the test of time.
Related Story: How to Buy Bedding for Boys
Related Story: 7 Tips for Building a Colorful Winter Bed
———————————————————————————————————————-
Stephanie Lichtenstein Ramos writes for Bedding Style, the Web's destination for quality brand-name bedding. Bedding Style features Vera Wang, Tommy Bahama, Nautica and more.