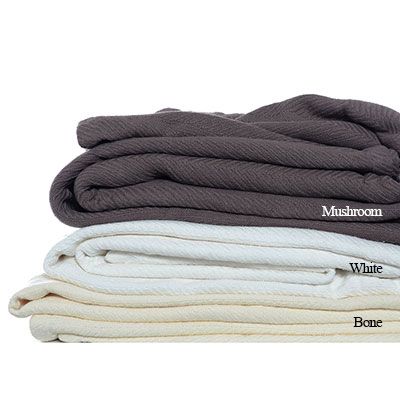 Wondering what to do with all of those Christmas gift cards and extra cash? Invest in some bedding for the cold winter season! Bedding is an awesome addition to the home, and one we tend to overlook for gifts we think are more "fun." Here are some reasons why bedding is a great idea to buy for yourself this winter:
Reduced heating costs: thicker comforters mean better insulation. Better insulation means you stay warmer without using the central heating system and that saves you money.
Comfort: better quality fabrics will help you sleep by regulating your body temperature, and providing gentle textures your skin prefers.
Style: buying sheets that match your style is all part of interior design, which helps relax you in your space.
You can go buy another disposable smart phone, or you can use these tips to buy something that will actually last.
Look for Thread Count and Fabrics
You may not need as high a thread count as you think you do, but the texture is very nice. You also have to be sure the manufacturer does not use double insertion, which artificially boosts thread count. Most of the time, comforter sets are best in cotton. Quality also matters here. Be prepared to invest in 100 percent cotton that has been embedded, and try to feel some fabrics before you place your order. Especially if you're ordering online.
Pillows
A quality down pillow can last you for many years, especially if you fluff and wash it regularly. It's best to use a cotton cover to keep it clean and stain free, and to wash it fairly regularly according to its instructions. With pillows, consider the costs for the longevity. A pillow may provide you with several years of use, which reduces the overall costs to you significantly. Down and foam are also great options for people looking for extra boosts in warmth.
Linens and Your Health
Recently, we've become a lot more concerned with the microbiology happening in our beds. While winter drives a serious need for warmth, bacteria and allergens contribute to sleepless nights. Certain fabrics are also better for people with allergies because they are easier to clean and help you regulate your body temperature.
Tips for Longevity
If you want your comforter to last for years, air it out regularly. It doesn't have to support the kind of weight that a mattress does, so it's easy to find a quality fabric that will stand the test of time.
Related Story: How to Buy Bedding for Boys
Related Story: 7 Tips for Building a Colorful Winter Bed
———————————————————————————————————————-
Stephanie Lichtenstein Ramos writes for Bedding Style, the Web's destination for quality brand-name bedding. Bedding Style features Vera Wang, Tommy Bahama, Nautica and more.
Now that the winter is here, it's important to get your home ready for the frigid temperatures. The front and entry doors are some of the most likely places where heat can escape the home. You could replace your door entirely, an excellent option for this without double-pane windows in the backyard, or you could perform some maintenance to see what you can salvage. Here are some tips to help you prepare your door for winter time.
Weather Stripping
On the insides of your door frame, you will notice the wood protrudes where the latch fits into the frame. A thin strip of foam across the top and sides of the door will help seal some of the gaps that are naturally left behind by an installation. A professional door installation may include this service, but the foam should be replaced on a regular basis to make sure that you have top notch insulation.
Switching from Aluminum to Wood
Wood doors tend to have a higher R-value than aluminum ones. Metal doors have a sturdier construction, and are favored by people who live in areas that receive heavy weather affects. Wood doors can be protected with sealant, but may not be as effective in areas susceptible to hurricanes or heavy snowfall. Choosing the right door for you is largely up to your climate, but wood doors tend to hold heat in the home better than most aluminum doors. Of course, aluminum doors can also have thermal breaks installed. These breaks prevent the transfer of cold through the metal, and are useful in areas that experience snow.
Add Glass
You might think that glass is a hindrance to warmth. If you have weather stripping around your door, and reasonable insulation, double-pane glass will only improve the warmth of your home. The glass also lets sunlight into the space, and provides a space for you to see people coming toward your home.